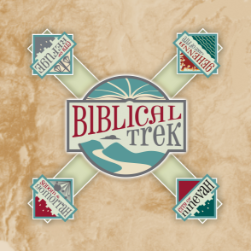 Evandy Gibson is the owner and founder of Biblical Trek.  Evandy is a retired Philadelphia Police Detective. Her 25 years in law enforcement along with her Associate Degree in Criminal Justice gives her an in-depth knowledge of crime and punishment. Evandy is an avid reader of the Bible, having read it in its entirety at least 4 times.
 She has an insatiable thirst for knowledge and she has a voluntary spirit. She enjoys sharing and helping others. It is this love of people and learning that led to her invention of the board game, Biblical Trek.
Evandy Enterprises, LLC is a non-electronic game board company. Biblical Trek, the first Board game launched by the company.  Biblical Trek is designed to allow players to test their biblical knowledge and their knowledge of criminal law. Each player becomes a detective and investigates which bible character may or may not have committed a crime of perjury, conspiracy, prostitution, kidnapping, stealing….or even murder.
Where Can Biblical Trek be Purchased
Biblical Trek is available directly from the developer.  
To purchase the game